Start to reclaim your health by exploring the connection between physical and emotional wellness.
Moving Towards Fitness is facilitated by a trained fitness instructor and community support peer worker. This free program includes a varied terrain walk, an introduction to a full-body workout, and a wellness check-in.
The program incorporates physical fitness while sharing positive strategies for coping and finding balance.
For more information, email moving.towards.fitness@gmail.com.
View the videos below and hear what Moving Towards Fitness participants have to say.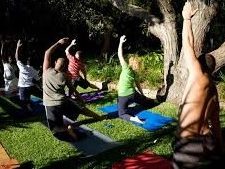 Wellness and Recovery activities at Gerstein Centre rely on corporate foundations and personal donations.